Best Waterproofing Methods
Waterproofing is the process of layering up your house with a water-resistive sheet. It's the way by which you can strengthen the foundation, walls, basement, floors, and even roof of your house. You must have to ensure the proper waterproofing of your house so that it would be protected from any external as well as internal factors. There are several techniques available to waterproof your house that are reliable for different house structures and even lie in different budget range. So, wisely choose the one which suits you and your house. Here are some best and new waterproof technologies which might be suitable for your house in making it water-resistant.
Cementitious Waterproofing
This method of waterproofing your house is quite easier as it had to be done at the time of construction itself with very low effort since the materials to be applied are readily available to just mix it up and apply to the foundation. It generally prevents the damage from water infiltration and resists molds and mildew. It is basically used to provide protection to the concrete and masonry surfaces. They may be premixed with the same and cement in pails. This is basically applied in two coats after the initial foundation is made. The first coat is simply made up of proprietary materials only whereas the second coat is made up of chemical or metallic material within a cement and sand mixture. The third coat is optional which is to be added only if necessary. The first coat needs a messy acrylic system to be embedded for rigidness. This waterproofing technique is widely used in water treatment plants, bridges, dams, sewage treatment facilities, railway and subway systems, tunnels, parking structures, and other big structures as well.
Membrane
The liquid waterproofing membrane is just like coating with paint. After applying it when it dries up, it provides an elastic membrane with great waterproofing capability. The liquid waterproofing membrane is made up of several materials such as cement, silicone resins, acrylic copolymers, polyurethane, or bituminous and asphalt waterproofing agents. The basic advantage of the liquid waterproofing membrane is that it is easily applied in the foundation just like you paint your house. You just need a brush, roller, or spray gun to cover the house with this amazing waterproof covering. It can also be applied to the inclined roofs easily. It has high elasticity property. This ensures the proper maintenance of your house and prevents cracking.It also ensures a long useful life of your beautiful building.
Bituminous Coating Waterproofing
This coating is used to protect the residential and commercial buildings. This coating material is made up by mixing organic liquids that are highly sticky, viscous, and waterproof. This is also used to construct roofs in the form of roofing felt or roll roofing products. A bituminous coating's flexibility and protection against vapor and water can be influenced by the polymer grade. The most reliable application of this coating type is the area beneath screed wet. The concrete foundation gets an excellent protecting and waterproofing agent. This is a very strong type of coating material and also is known as asphalt coating.
Bituminous Membrane Waterproofing
This material is used for the reinforced concrete roof waterproofing. This membrane of a waterproofing coat comes in the form of rolls. The layer of bituminous waterproof membrane laid on the structural roof acts as shied against the seepage of water. While applying in on the roof make sure you provide a proper slope to let the water flow down properly. This waterproof membrane has a thickness of 2-3mm. The basic material of this coating that is bitumen is a sticky, black and highly viscous liquid or semi-liquid form of petroleum. It is the best material to be used in the waterproofing of the basement, below-ground structure, bridges, and other structures. There are several types of bituminous membrane such as:
torch-applied bituminous membranes
Self-adhesive bituminous membranes
Hot melt bitumen
Bitumen LAM
Polyurethane Liquid Membrane Waterproofing
Polyurethane is made up of two components such as base and reactor which in this case are polyols and isocyanide respectively. The proper ratio mixtures of these two components form a reliable waterproofing component. It is really easy to install in your buildings. Unlike other waterproofing materials it requires comparatively less skill and efforts with better results. The basic importance of this waterproofing material is that it is easy and fast to install, it has a seamless finish, it has long term durability and wear-resistant, provides UV and weather-resistant, it also provides additional resistant to alkaline cleaners, battery acids, and fuels. To provide a finishing touch you must have to follow up on the three-layer coating of this waterproofing material.
Crystalline Waterproofing
Generally, concrete is used for the construction of several buildings, houses, and structures. Concrete easily absorbs the water and can get damaged due to several small pores that are created at the time of construction. Crystalline Wateroroofing is what made to deal with such problems. It prevents water movements inside the porous structure in concrete by making a waterproofing barrier inside of it. This is how the chemical reduces the water permeability and porosity in the concrete structures and increases the durability of the structure.
Nano Technology in Waterproofing
Nanotechnology has been the most burning research topic in the last few years. It has shown its capability in this field as well. Nano coating technology is hydrophobic and oleophobic which both repels all the water, air, and dirt particles from the surfaces. It also has a superhydrophobic coatings for the fry applications.
Hence, these were the latest technologies which are nowadays being preferred for the waterproofing of the buildings and houses. This technology is used on big structures such as dams and bridges as well. But still different technology is used for different structural foundations or the buildings. You can use this in different areas of your house such as basements, roofs, floors, kitchens, bathrooms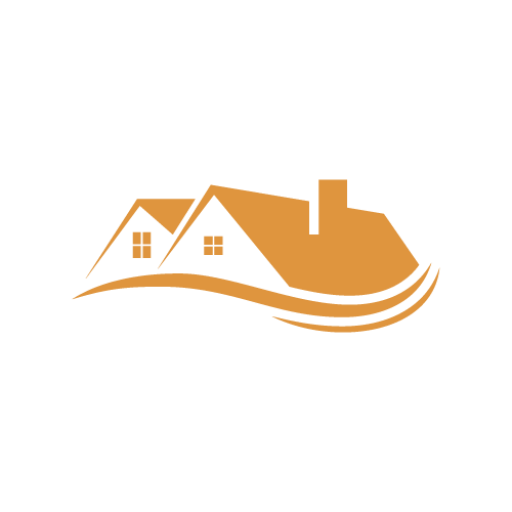 In Awe Roofing Limited is an Award-Winning, family owned and operated Vancouver Roofing Contractor with over 17 years of roofing experience. We serve the entire Lower Mainland area, from Whistler to Chilliwack, employing a team of professional staff members. Our team has won numerous awards including Best of Homestars for the last five years, and Three Best Rated six years in a row. Learn more