How to stop your doors from popping open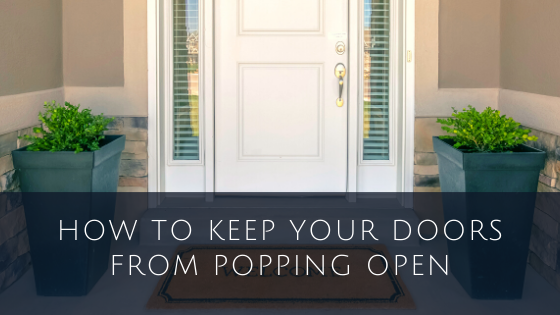 If your door is not closing perfectly, or it is popping open yet after you close it properly then it's not your fault or door's fault. Cold of winter is mainly responsible for it. Many of us familiar with this kind of situations and incidents. Especially people who lives in Europe or other countries where the temperature remains lower than zero degree are pretty much aware of these incidents. Often they find that their doors and windows aren't closing properly. A gap remains between the doors and windows. These gaps increase day by day if proper and suitable measures are not taken. Wooden doors and windows are the main victims of this incident. The structure of doors and windows change because of the change in temperature. And this change pop opens the doors a bit day by day. There are no choice without changing them. You need to change it, if you don't want to use a popped open door or window. It will be a danger to the security of your house.
There are many ways and processes available to fix the doors popping open. Many people do it in many ways. Some are quite effective, some are not. The most popular one is to add some wood in the gaps to close the view. It is much cheaper and easier at the same time. Though it decreases the beauty of your house but if you are running low out of money, then this can be your solution. If you have money then you can buy new doors to replace the older popping ones. It is not affordable for everyone. It needs a certain amount of money. But the result will be in front of your eyes. The beauty of the houses will be the same. You will even have some new doors for your houses. This simple change will make your house environment better than before. You will surely enjoy the environment of your house. You will be relieved from all your worries and stress and have a sound mind. You will not have any kind of pressure regarding the security. New doors will also increase your security much higher.
To fix the doors which are popping open, we need call door expert first. They are well aware of these situation. They know a lot about these situation. They dealt with these popping open doors on a daily basis. They fix it regularly. It won't be tough for them. They will easily fix your doors and solve your issues. But before calling them, you must have to decide that what you will ask them to do. A repairing or setting new doors. Fixing means repairing. If we need to repair it, we need to go to some experience person. They can be pretty helpful. They will surely know all the ways to fix a popping open door. They can be your way out of this problem. They can save you from this problem by fixing your door. It is not a tough job for them to fix a door. It is much easier job for you to find an experienced door maker guy to fix your door. You should better talk with him before. If you do it, things will be much clear for you. You will have the right person to fix it. So, you should hire an expert door maker to fix your popping door issue.
Having doors popped open is very risky. You will lose the security of your house. Anyone will be able to have a look in your house through the popped open doors. It will be easy and comfortable for the thieves to steal from these houses. They can easily open these popped open doors. They don't have to face any troubles opening the doors. They can finish and run away through the doors again. So, the effect is quite bad. We should not use popped open doors. It will decrease our house safety. We should try to set new doors in place of the older ones. If we want to live safely in our houses, we should not allow popped open doors for even a single day. If we follow this we will be saved from great disaster. We will not have to worry about anything. We can live peacefully in our house.
It is not easy to sleep peacefully having popped open doors. You will always be in tension. You will always be thinking about your houses. You will be thinking all these even in your sleep. You will certainly lose your peace of mind. The tension of your family, family member, wealth will give you a lot of pain. So, it would be better, if you just buy or repair your old doors and sleep peacefully. These doors will be much safer than the popped open ones. So, you should try to choose new doors whenever these popped open doors incident occurs. You have to be ready, before anything like this happens to you. Finally, you should hire the right guy to fix popping doors for you.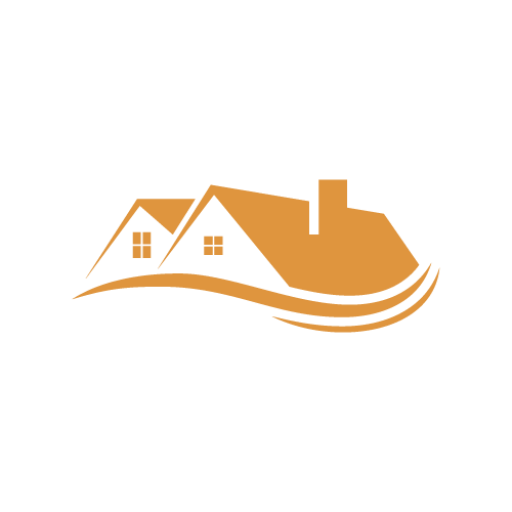 In Awe Roofing Limited is an Award-Winning, family owned and operated Vancouver Roofing Contractor with over 17 years of roofing experience. We serve the entire Lower Mainland area, from Whistler to Chilliwack, employing a team of professional staff members. Our team has won numerous awards including Best of Homestars for the last five years, and Three Best Rated six years in a row. Learn more