In Awe Roofing prides itself on being able to offer one of the best warranties on the market to our customers when purchasing their new roofs. Below we outline the fine details of our warranties.
Our Warranty in a Nutshell
In Awe Roofing offers a 10 year, fully transferrable warranty on workmanship with every shingle roof we install with a 50 year manufacturer warranty from Certainteed. We also offer 15 year workmanship warranties on all metal roof installs. Each roof we install also comes with a product warranty on the actual roofing product itself. This varies depending on the type of roof we're installing.
Certainteed Sure Start
In Awe Roofing only uses the highest quality shingles in all of our roofing applications. We utilize CertainTeed shingle products which are covered by SureStart protection. With SureStart protection, CertainTeed will pay to repair or replace any shingles they determine are defective during the SureStart period which begins on the date of the application and terminates on the date specified in your roofing contract.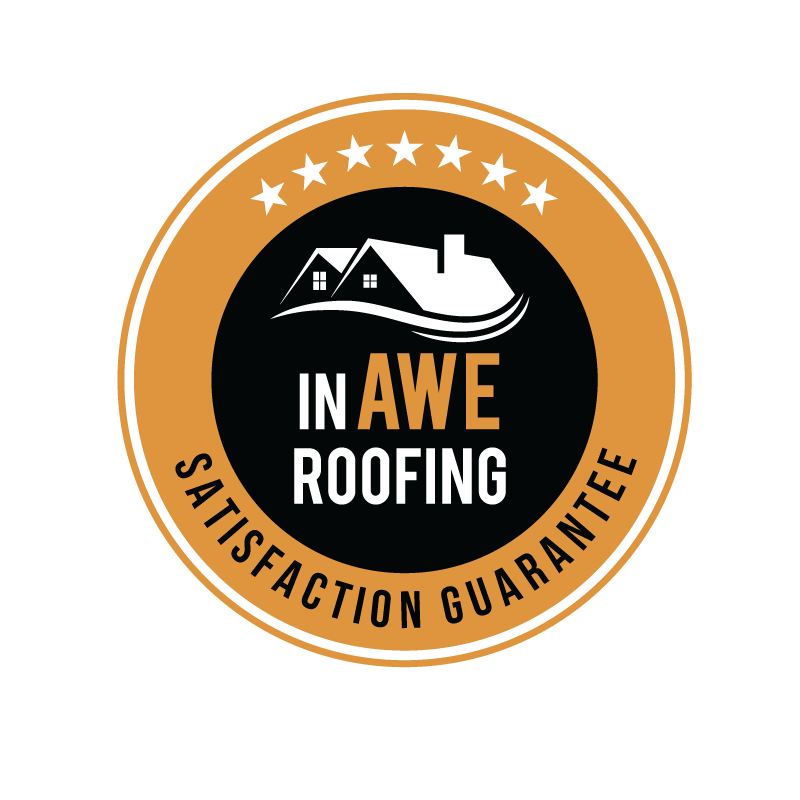 What's Covered with our Warranty
We cover a wide range of installation defects in our warranties
Roof Leaks
We guarantee our workmanship on every roof we install, and guarantee your new roof will be leak free. Should your roof begin to leak at any point in time during the 10 year workmanship warranty, we will immediately repair your roof leaks free of charge, and inspect the roof for any further problems.
Wind Damage
Our new shingle roofs installations are guaranteed to be able to withstand normal levels of high winds. This includes wind speeds of 130km/hr or higher depending on the type of shingles used. Should your roofing system fail when exposed to these wind speeds, we will repair any damages free of charge.
What is not covered in a roofing warranty?
There are some items that are generally not covered by a new roofing warranty:
Consequential Damages - roofing warranties do not cover consequential damages as a result of roofing leaks, such as damages to walls, carpets, ceilings, equipment and merchandise.
Acts of God - roofing warranties do not cover Acts of god, including, but not limited to, excessive high winds, tornadoes, floods, fires, etc.
Existing Moisture - Manufacturers can, at times, request that an infrared scan of your home be done prior to installing a new roof to check for existing moisture trapped in the existing roofing system. In the event that existing moisture is found during a scan, the warranty may not cover damages caused by existing moisture.
Improper Repairs - Roofing contractors using improper materials or repair methods may void the manufacturer's warranty. The manufacturer will not cover the costs to have an authorized contractor fix the improper repairs. In some cases, there may be additional costs for the manufacturer to come out and inspect the improper repairs and damages.
Alterations and Modifications - Alterations and modifications to your roof may void your warranty. For example, having solar panels installed on your rooftop without using an authorized roofer may void the manufacturer warranty.
What are my responsibilities as the owner to maintain my warranty?
Great Question! As the owner, in most cases, you will be responsible for having regular roof inspections conducted after your new roof has been installed. This ensures that any problems are caught as quickly as possible and can be addressed to keep your warranty in good standing.
View more information on our warranties