Pros and Cons of Winter Roofing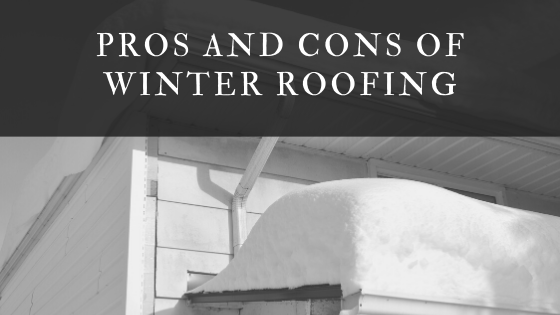 Well, we have to agree that winter is very rough on the roofs compared to other seasons. I mean the ice, buildups, heavy snow and the frigid temperatures are just some of the things that makes winter very tough on the roofs. And because of one reason or another, most homeowners choose to do the maintenance of their roofs during the warmer seasons most of them preferring fall season but it does not mean that you cannot replace or repair your roof during the winter season.
It is very possible and it has its benefits and of course its downsides too. In this article we discuss some of those pros and cons of winter roofing. Such information is going to help you make the right decision when it comes to winter roofing.
Pros of Winter Roofing
As we have already established, repairing your roof during the winter has its advantages and disadvantages and the following are some of the advantages:
Waiting for warmer seasons to do repair will only make things worse – If you have started noticing ice build ups, icicles and cracked shingles, they might be big signs that your roof needs maintenance as the ice buildups indicate your roof is losing heat and waiting till spring so that you can do the correction will only deteriorate the situation. It is very important that you undertake the necessary changes and even if you will just make small repairs and wait until spring for further changes, they will be worthwhile. It will reduce the work that to be done once the snow have melted and everything has cooled down.
A new roof will provide better defense for the elements – The weather during the winter is normally very rough and a roof on its last days will probably not be able to withstand the harsh weather conditions and you don't want your roof to be a problem at a time like that, do you? This is the time your roof needs to be in the best conditions providing you with the heat needed to keep you going.
Undertaking a roof replacement during the winter will give your roof a new sturdy look and it will definitely be able to withstand all the problems that comes along with winter and of course provide you with the best heating without necessarily having to use too much electricity. This will in turn save you some extra bucks.
The pricing during the winter is generally friendly – Well, for many roofers, winter is normally an off peak season as most people don't think that it is possible to roof during this cold weathered season and because of that the roofers are always available and not so busy. This means you can take advantage of the situation while you are bargaining for the fee and if you find like he is too expensive you can always contact another one because as I said, winter is an off peak season and any roofer will be happy getting a deal to replace a roof or anything to do with roof maintenance. This can ultimately save you a lot of money that you can use for other activities.
Too much ice on your roof can be a big problem – A lot of ice on your roof can ultimately lead to serious problems and if you notice any ice buildup you need to do something as soon as possible. Maybe you can do it yourself, I mean shoveling the roof from your roof but you should be aware that there are many risks that comes along with that and if you are not careful enough you might end up hurting yourself pretty bad.
And if you take too long before shoveling out the heavy ice on your roof it can even lead to the collapse of the roof. Don't endanger your life by trying to shovel out the ice on your own and don't let it stay for far too long that it leads to the collapse of the roof, contact a professional now and you will get help at a very affordable price and the work will be done within the shortest time possible.
Cons of Winter Roofing
everything that have advantages has disadvantages too and winter roofing is no different. The following are some of the disadvantages of winter roofing:
Harsh Weather – It goes without saying that the weather during the winter is normally very harsh and the blizzards, cold snaps, and other serious weather issues can hinder the progress of the roofing of your house and cause delays. Something that would have taken 10 days to complete might end up taking more than two weeks. However, if you manage to get experienced roofers who have been doing winter roofing for quite some time like us, everything is going to go as planned and you can be sure of great craftsmanship.
Temperature Sensitive Materials – Just as we feel it is winter time and we are sensitive to the weather, the roof recognizes it too and a time like this it will require extra care because the roof is also sensitive to the winter time. If extra care is not taken the cold temperature might prevent the shingles from sealing fully which can lead to leakages. The bad weather as well the snow that is in plenty is going to delay the cleanup but you don't need to worry about a thing because an experienced roofer is going to help you out and your roof will be fixed as soon as possible.
Some of the things that you need to keep your eye on during the winter are sagging on the roof, doors popping open, cracks on the wall and doors and windows becoming difficult to open. If you see such signs, it is time to contact a professional to take a look on your roof.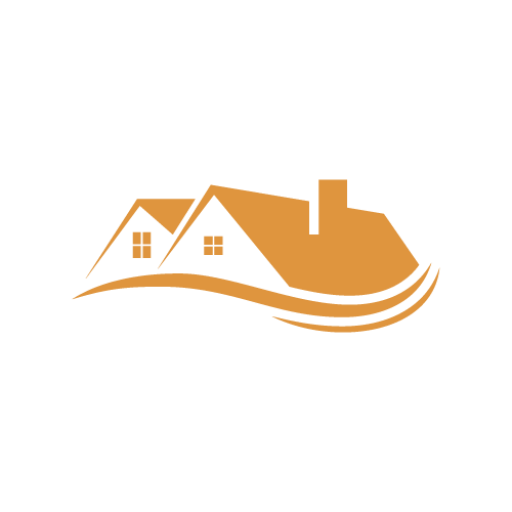 In Awe Roofing Limited is an Award-Winning, family owned and operated Vancouver Roofing Contractor with over 17 years of roofing experience. We serve the entire Lower Mainland area, from Whistler to Chilliwack, employing a team of professional staff members. Our team has won numerous awards including Best of Homestars for the last five years, and Three Best Rated six years in a row. Learn more