Benefits of Winter Roofing
The winter season is one of the most beloved by many people and companies, but it also brings the hardest conditions for us and our home, bringing regular problems, such as leaks and snow accumulation on our roofs which are a risk when creating ice dams, if you don't take precautions. All this in conjunction with bad weather is a headache for more than one.
That's why installing a new roof could be an investment that will cover you from these problems, winter roofing is a service that many companies and independent contractors offer, so that people who have the problems of the winter season in mind can be reassured by the roofs of their homes and for those who have previously considered installing a new roof.
Is it a good idea?
This is one of the questions people ask themselves, being aware of the danger that winter brings, not only because of its unpredictable weather, but also because of the harsh conditions of working under it. Although it may be a bad idea many professionals in the area recommend it, ensuring that the staff is trained and fully protected for it, so provide an optimal service that is often necessary for you and the tranquility of your family
Winter is Busy
Winter is one of the busiest seasons as there are a lot of holidays and the house should be decorated to welcome the guests, so that is why it is important to keep your home clean and ready for those special dates. Be ready for those special occasions by roofing your home.
What You Should Know Before Winter Roofing
While doing so is a positive investment for your home, there are a few things to consider before we can put our time and money to work. Here are some of the considerations to be made for your safety and knowledge
Not All Contractors Are Prepared For Winter Roofing
Doing this kind of service can be dangerous. There is a high probability of finding slippery places or parts of our roofs damaged by the weather; we also find ice dams as a risk factor and complications. Doing these projects in the winter takes some time and labor, so make sure the service provider has prior experience with these types of installations.
Unfortunately many times accidents cannot be avoided when working under adverse conditions, but hiring companies or professionals in the area that work with this type of difficulty, besides ensuring the highest safety against accidents, will cause the work to be lighter and smooth.
Ask before hiring for previous winter roofing jobs, in addition to the experience the team has with this kind of service, this will give you the certainty that they know the safety procedures and will be able to carry out their work in the safest and most peaceful way.
When is the Best Time to do it?
For a proper and completely safe installation, measures should be taken before the winter season begins so that it is completed in a timely manner and risks are reduced in many ways.
In cases of emergency or setbacks, when winter is present the best time is when temperatures are above 40 degrees Fahrenheit, so as to avoid fractures and damage due to low temperatures, and to prevent ice dams from forming in our homes.
There are also some alternative methods that can help solve problems immediately. By consulting experts on methods they can implement, this will decrease the rate of problems that may arise during installation, ignoring them could cause the roof to present problems very prematurely or in the future.
Consider Metal Roofing
The use of metal roof and its installation involves a different process than the common one used with shingles. In the installation of these they use adhesives, which many times is a problem for the so low temperatures in which the material is submitted, in the use of metal the use of adhesives is null, which does that its installation does not have anything of impact by the winter, also it presents/displays the benefit that the water cannot be accumulated and the snow slips by this until falling, which reduces the risk and the formation of ice dams
Winter Roofing isn't Easy
Many people think that this work will not take anything or that it will not take long. Special attention should be paid to the fact that the installation cannot take place in too low a temperature, only in case of an emergency will the effort be made to do the job. Otherwise, the team will wait a few days for the temperature and weather to be favorable to carry out or continue their work.
Types of Materials
Many times the materials or products used are not suitable or meet some requirements for their application. Most of these materials will have a good effect at temperatures of 40 degrees, although many experts prefer temperatures around 70 degrees, this maximizes the effectiveness of the sealants. But always look to work with what you can for comfort.
Contractors with high experience in this type of installations can guide you and give you recommendations, due to the previous experience they can judge when the work is safe or ideal, adding also which materials are ideal for the application or what to do in case of a setback. You can also consult online information about the supplements and materials; this along with the help of the contractor will be able to make the selection of the best brand and style that can be purchased for your roof
You should not wait to do this type of installation, when the winters are raging you should take the necessary precautions to enjoy the tranquility of your home, thus preventing many problems caused in the long run by the weather and low temperatures, always make the decision to take care of your family and your home.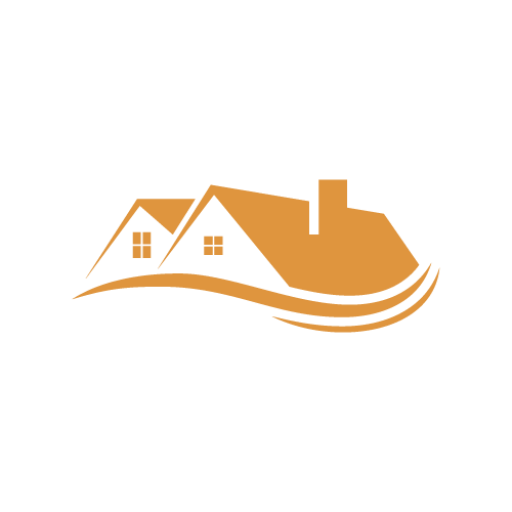 In Awe Roofing Limited is an Award-Winning, family owned and operated Vancouver Roofing Contractor with over 17 years of roofing experience. We serve the entire Lower Mainland area, from Whistler to Chilliwack, employing a team of professional staff members. Our team has won numerous awards including Best of Homestars for the last five years, and Three Best Rated six years in a row. Learn more