Residential Roofing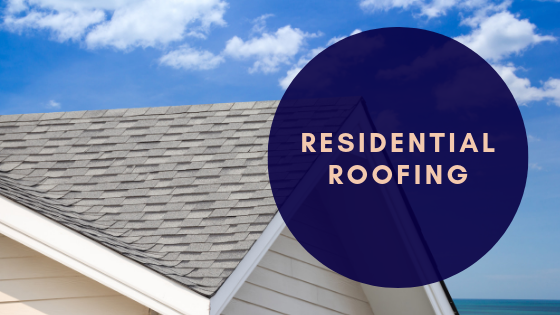 Residential roofs are the types of roofing that are commonly used for residential or domestic purposes. These types of roofing have their particular features and components that are the perfect fit for residential buildings.
Difference between commercial roofing and residential roofing
Roofs are quintessential of a building that ensures the protection of the building and everything within it. Roofs designed for commercial building and those created for residential buildings serve the same purpose but in different ways. Commercial roofs most commonly make use of flat roofs while residential roofs are usually sloped. This is because commercial buildings are wider and bigger than residential ones; therefore if a sloped roof were put over a large surface, it would a lot of labor and heavy machinery which would be very costly. Moreover, commercial roofs are better when flat because that way they can accommodate outdoor units and solar panels. Residential buildings can easily use slopes due to the smaller area. The materials commonly used are slate, asphalt, clay or metal roofs.
Maintenance for residential roofs
Residential roofs require maintenance just like commercial roofs do. However, residential owners don't need to keep a monthly check over the roof. Making things are ship-shape after a storm would be considerate but walking on the roof of a house can be dangerous. If an owner takes a walk on his sloped roof or metal roof, chances are he could get hurt, and they are not designed for walking. If a residential building owner experiences any damages or sensing any leakages, he should have a professional look at it. Checking for minor issues like clearing out gutters and fixing small damages isn't too dangerous. However, if your house has a flat roof, the maintenance can be easily done without professional assistance.
Types of Residential Roofs
There are so many types of residential roofs depending on the materials they use such as clay, metal, ceramic, asphalt or slate, etc. selecting the right roof choice for your house is a critical solution that should not be overlooked. Following are some types of roofs that you could get installed in for residential use:
Ceramic Roof Tiles
Ceramic tiles are actually an excellent option if you are looking for something more permanent and very long lasting. Ceramic tiles can add a lot of look to the house as they come in so many colors and designs. These are very durable but in certain conditions. For instance, if you live somewhere it rains a lot, and you experience a lot of wind storms, then ceramic tiles are not the best option for you, as ceramic tiles are highly susceptible to corrosion. Although they are meant to drain rainwater by their overlapping design, they can corrode over time. While being highly inflammable, they are also resistant to color fading. However, strong winds can often disrupt their base causing them great damages. Walking on ceramic tiles also would cause a lot of breakages.
Asphalt Shingles
Asphalt shingles are one of the most commonly used materials in residential roofing. They are highly economical, and their installation process is very feasible. Residential buildings owners prefer asphalt shingles because of their longevity and the economic aspect. These are also water resistant and come in a variety of designs and colors. These are quite unaffected by harsh warm weather in Florida, under the hot sun asphalt shingles' life span is of about 15 to 20 years. The darker shingles are very prone to fading in color, making them seem worn out.
Slate Roofs
Slate roofs add a very natural and unique look to the house. These are quite expensive as they basically obtained from natural sources. The slate tiles also tend to be more on the costly side because of their heavy weight. Even over smaller houses, slate or stone roofs can require a lot of machinery because of their weight. However, these are greatly resistant to fire and water. These also do not corrode quickly. These have a long lifetime and are highly durable and reliable. However, because of their heavyweight sometimes extensive layering is needed on the underlay, increasing the cost even more. A slate roof is also prone to leakage as over time the tiniest gap between them starts to give space to seep through. Maintaining slate roof tiles is also quite challenging.
Metal Roofs
Also, one of the most common roofing options as it is cheap and reliable. Metal roofs usually use steel in them because of its reflective properties that block out heat and sun rays. Steel is also very resistant to corroding and rusting which makes it a perfect choice for a household. Metal roofing is available in both expensive and cheap forms depending on the qualities of the metal. Installation of a metal roof might be expensive and require for you to involve a professional. However, repairing and maintenance are not very costly and difficult. If the paint of the metal shades away, repainting a metal roof might include a professional as it is not easily done all by your own self. Moreover, metal roofs can be quite troublesome in rainy areas because of the sound that rain makes. Sometimes, due to extreme winds metal roofing may be disrupted form the surface and fall off.
Cedar Shingles and Shakes
If you like to stay close to nature and like a vintage look for the house, cedar shingles, and wood shakes are going to be some good options for a thatched roof. Cedar can be a very beneficial option. It has many advantages like being resistant towards many weather conditions. Especially in sunny areas, these are a great option as they block the harmful UV rays of the sun. They are not naturally fire resistant, but a fire retardant coating can be put on it to increase the benefits. Wood shakes are an environmental friendly option. They can even last up to 30 years.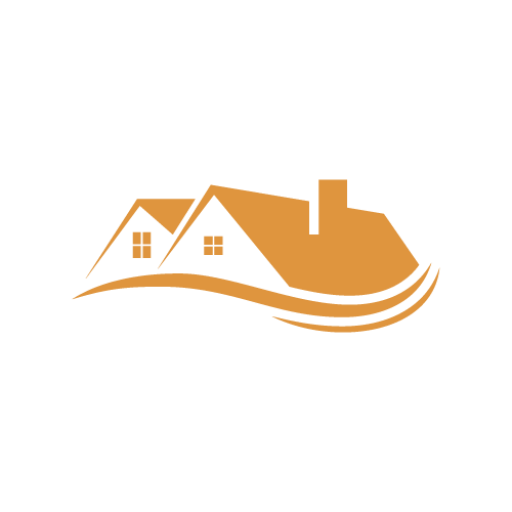 In Awe Roofing Limited is an Award-Winning, family owned and operated Vancouver Roofing Contractor with over 17 years of roofing experience. We serve the entire Lower Mainland area, from Whistler to Chilliwack, employing a team of professional staff members. Our team has won numerous awards including Best of Homestars for the last five years, and Three Best Rated six years in a row. Learn more