What to Know Before Replacing Your Roof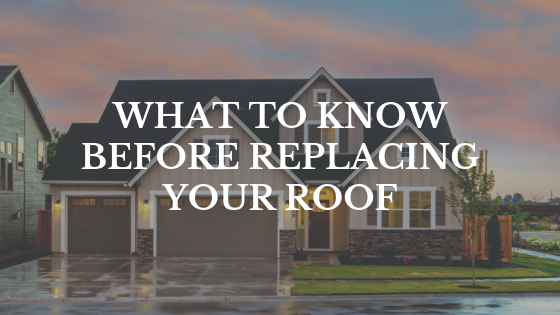 Roof maintenance is one of the very important house maintenance processes. There are quite a number of ways you can maintain your roof, these includes; patching, this is the repair done on a very small part of the roof, maybe something like a small hole or a single tile broken, the second one is repairing, this is fixing a large part of the roof that has been damaged, the final method is replacing, this involves changing the whole roofing materials and replacing them with new ones. If you are choosing to replace the roof of your house, there are some important things you need to keep in mind before you take the decision so that you make informed decision. Here are some of the things that you need to keep in mind.
The cost of replacing
The first thing you should know is that replacing your roof is not cheap; you will have to dig deep into the pocket for you to meet the cost. It is very close to the cost new roofing, only that when you are replacing you don't need to dismantle the roof support, otherwise you will need to buy all the new roofing materials. This is more expensive than repairing or patching. So before you make the decision of replacing the roof, you should first hire a professional roofer to do an assessment and check whether the roof must be replaced or there is an alternative way just incase you don't have enough money.
Different roofing materials
The best thing about replacing your roof is that you can choose to replace with other roofing materials, this is dependent on the on the cost and your preferences, you can go for a more cheaper option than what you were using before if you have no enough money, for this reason you need to know all the types of roofing materials and how best they are. You can also go for the technologically advanced ones like solar roof if you want more experience. The thing here is to have the knowledge about all the available you can choose from that will meet your needs without any problems.
Right installation
There is a small problem sometimes when it comes to installation, have you ever seen some roofs look like they are bending? Or maybe a new roof and it is leaking, this is because of the poor services by the roofer, this is the reason you will need to get a roofer who is experienced and reputable too to help you with the roofing. The most important thing is to find more information about roofing so that you will be able to know if the roofer is doing everything right or they are not correct, you see, if you have no knowledge about roofing, you will not realize even if the work is done in a substandard way and you may end up with a new leaking roof.
Ridge options
This is another thing that will be of benefit to you if you knew just before you go for replacement. You should know that ridges will be needed first because many people go to buy roofing materials and they forget about the ridges. The second thing you should know is about the type of the ridges you want, you can decide to change and use different ridges of your choice for efficiency. The last thing is the numbers of ridges you will need to buy just not to buy less opt more. You can get all this information by consulting your roofer to give you the correct quotations
Check the warranty
This is a very important thing to take care of; you will be buying new materials and so you should be very keen about it. There are some stores which will skip that part when you don't ask, make sure that every materials you buy are covered just incase of damage that is not induced you can claim back your money or a replacement. If you don't get a warranty it means you will not get any compensation even if the materials are damaged naturally and you will lose your money, this is the reason you need a warranty for everything.
Get into a signed agreement with your roofer
This is vet important for you, there should be something legal that should make every one adhere to their responsibilities. The agreement should state clearly what you need, even the finer details alike the color of the roof and the style of roofing that you want and your payment which comes just after you are satisfied that the work has been done as you wanted it. This is very important because some contractors might be fraudulent who will request just for the first instalment and they disappear with your money. The agreement is important because it ensures that the work is done just as you described it.
Look for a reputable and trustworthy roofer
The roof is a part of a building where a person can be able to inspect the whole of your house, this is the reason why you should look for a roofer who is the most trusted to give them the job, this will ensure that all your property is safe for the whole time they are working on your property. There are some people who are unfaithful and they will carry any valuable things they find in your home or damaging the property. Once you put all these considerations in mind you will be able to make your replacement in a very easy way without straining.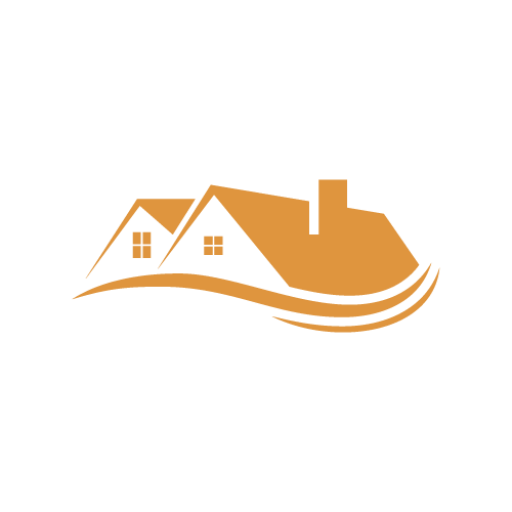 In Awe Roofing Limited is an Award-Winning, family owned and operated Vancouver Roofing Contractor with over 17 years of roofing experience. We serve the entire Lower Mainland area, from Whistler to Chilliwack, employing a team of professional staff members. Our team has won numerous awards including Best of Homestars for the last five years, and Three Best Rated six years in a row. Learn more