Why You Should Hire a Professional Roofing Contractor
With the explosion of information from the internet, more individuals are actualizing the 'do it yourself' phenomenon. Everyone is trying to do everything on their own, given they have acquired some knowledge from the web or a friend. However, you need to remember that one does not become a fisherman by going through a 10-minute read article about fishing. There are things you ought not to attempt doing on your own unless you are professional in that field. One such area is roofing!
The roof is one of the essential parts of a house as it protects the occupants against adverse weather conditions and the other parts of the house as well. The vitality of the roof dictates that you only let a reputable expert work on it and not any masquerader. Benefits of hiring a roof specialist are numerous, and the main ones are described below:
Proficiency
The older the wine, the sweeter it is! Seasoned roofing professionals have been in the field for quite a long time, and the experience is worth paying for. Having worked on several projects with different roofing types, they have learned the little secrets that only practice can teach. This enables them to do exceptional work using the appropriate materials and techniques.
Cost-Effetive
The thought that fixing your roof on your own reduces cost is an illusion. First, being an amateur, you may buy the wrong materials not suitable for your desired roofing style. You may also damage the roof during installation, increasing the cost further. On the other hand, a contractor has connections with many suppliers; therefore has a higher chance of getting the necessary materials at a much discounted price. When you choose to repair or install the roof on your own, you might be forced to buy the needed tools inflating the cost. A professional will always be having these tools at hand and will charge a lower amount compared to purchasing them. In general, the expense of hiring a roofing expert is more economical than doing it yourself or any other method.
Standard Materials and Technique
Not all the products in the market are genuine, and sometimes it requires experience to tell the difference. A professional roofer is the best link for sourcing premium materials specific to your roofing needs. Seeing an advertisement for a new roofing material may steer you to buy it even though it may not suit you. However, experts are more aware of the pros and cons of most materials, whether new in the market or not, in relationship to the desired roofing style. Hiring a professional who will employ the right technique with standard materials, therefore, is to your advantage.
Project Warranty
Many manufacturers offer warranty for their products, so do contractors for their work. You appreciate that not all days are sunny and what a fix can it be if your roof begins to leak one month following replacement yet you don't have money? Hiring a professional eliminates such stressors as experts give warranty both for the labor and materials. The contractor might be only a call away land any problem within the warranty period cis fixed at no extra cost.
Reduced Accident Risk
Accidents are preventable, and one major way is letting professionals work on your project. They have the necessary personal protective equipment to ensure their safety while at work. They are also insured and might be compensated in case of any disability resulting in work-related accidents. Again, roofing specialists are more conversant with the roofing safety measures. These factors enhance the safety of both the worker and those in the surrounding. In case you choose to do the roofing by yourself or hire untrained personnel, buying the safety gear is compulsory, and the downside is, you may never use it again.
What should you consider before hiring a contractor?
The rewards of hiring a reputable roofing contractor are undeniable. However, the hurdle might be getting the right one for your project. Below are some of the factors you must consider before hiring an individual to do your roof replacement.
Is the contractor insured? Asking for the insurance document is not too much from you. You must always ascertain that the expert in question is fully insured to prevent any litigation on your side owing to the hazardous nature of roofing.
What are the client reviews? Hiring a contractor from a big company name may not equally translate to delivery. Therefore, it is more appropriate to consider other clients' reports on the previous projects completed by the professional of your interest. Referrals from friends or colleagues can also be a good way of getting a suitable person.
Consider local contractors. Locals usually have a better understanding of their area, and hiring a local roofing expert ensures local conditions are well catered for.
How much does the contractor charge? You may be working on a budget and shouldn't be overstretched. You must therefore perform a thorough price comparison for various contractors before settling with one that fits you. Nonetheless, you must remember that experienced experts might charge higher than a beginner. Do not neglect quality over price
Conclusion
Whether you are living along the coast or leafy suburbs of a city, your roof is a crucial part of the house that cannot be handled anyhow. Only approved roof replacement experts fit this job. The vast wealth of experience and knowledge enables them to perform the task flawlessly and offer extra services such as detailed roof inspection. Professionals can also handle any difficulties that may arise during the replacement with much ease and the required expertise. It goes without saying that hiring an experienced professional roof replacement contractor with a valid license is the best choice for your house.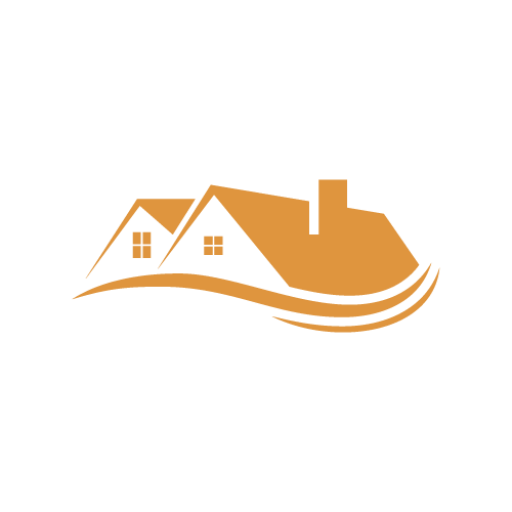 In Awe Roofing Limited is an Award-Winning, family owned and operated Vancouver Roofing Contractor with over 17 years of roofing experience. We serve the entire Lower Mainland area, from Whistler to Chilliwack, employing a team of professional staff members. Our team has won numerous awards including Best of Homestars for the last five years, and Three Best Rated six years in a row. Learn more